OUR SERVICES
Auto Miraj
Collision Repair
Auto Miraj prides itself on delivering effective and timely repairs with expert advice and technical knowledge for guaranteed customer satisfaction. Our team of trained professionals has many years of experience on a wide range of topics, including panel repair, full body repair, scratch repairs, and even alloy wheel repairs. Return your car to its former glory with the help of Auto Miraj's experienced repair team, and we guarantee it will last as long as new. We only use genuine company products, and all alignment repairs are backed by a warranty and, of course, Auto Miraj's guarantee.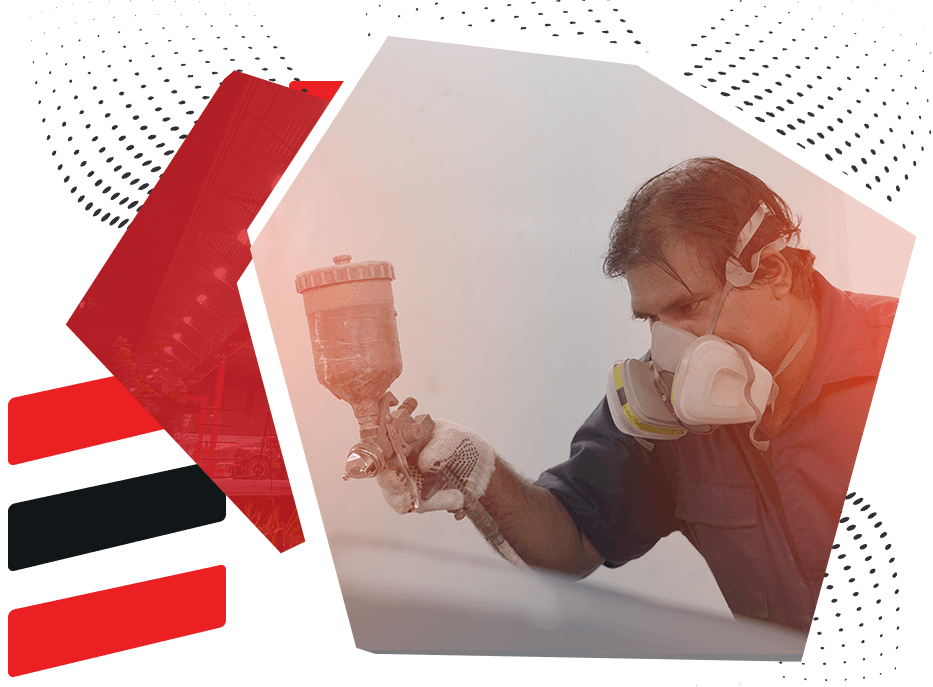 INSURANCE CLAIM
Auto Miraj Body Shops are certified with most leading insurance companies in the country and holds authorization in carrying out any accident claims irrespective of how major or minor the damage is , keep us in mind during your next requirement for any insurance related repairs
FULL PAINTS
---
Using our latest Automated & Climate controlled pain booths along with the latest pain technologies such as Water Based Automotive paints, we do it all assuring you a factory fresh paint redo in no time at a very competitive pricing with gurnateed service. 
STRUCTURAL CORRECTION
In the event of a structural accident which cannot be replaced simply like a body panel we hold the technology using laser guided and computerized automated Jigs which will assure corrections almost according to the manufacturer tolerance levels thereby not leading into any panel gaps.